Waseda-sai is a huge, two-day school festival with performances, art displays, food, and games put on by students, clubs, and some guests. Many, many students come and even people not affiliated with the school come too. This is about how many people were there:
And that's only the main street. When I came in, I got an entire book filled with a schedule and descriptions of events. Saturday I spent mostly just going around to see the dance performances.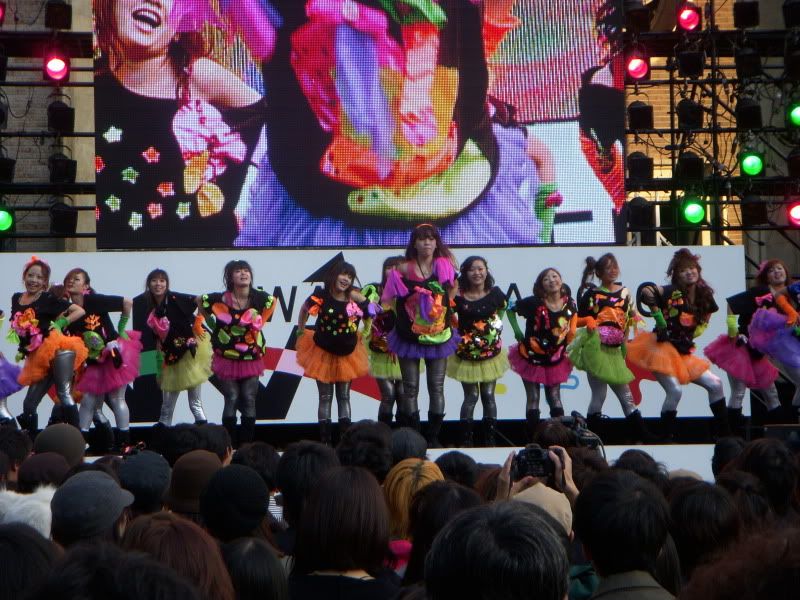 That's the girls' dance done by one of the hip-hop groups. There are 3 or 4 street dance clubs, and they all have at least 40 people in them.
This guy was an mc for one of them. He danced a bit too.
This is Shockers, the all-male cheerleading group. I thought they would be kind of lame, but they are really awesome actually. They did some crazy stunts and even made a four-story human pyramid! They have
tons
of fans.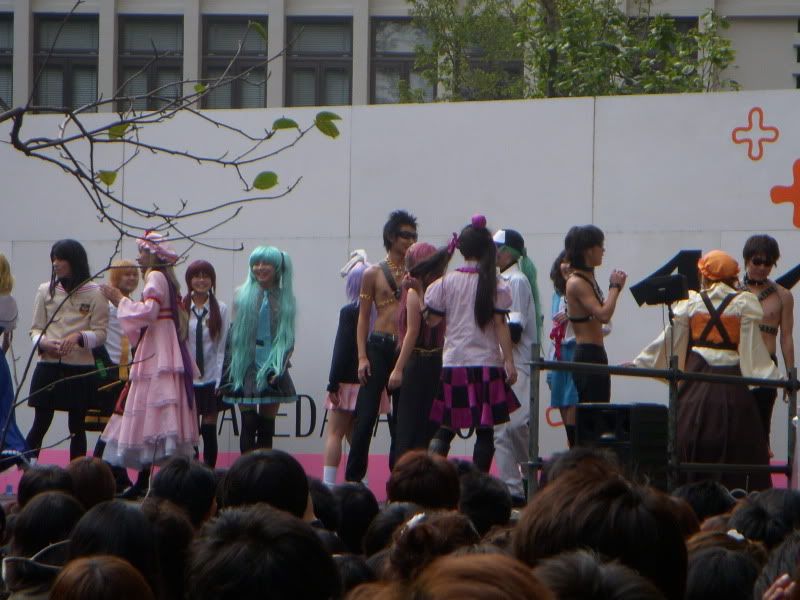 I'm not sure who this group was, but everyone was cosplaying a random character.
This is the tap club. They had some really cute dances~
This group was doing taiko, Japanese drumming. I've loved taiko since I started going to Michelle's performances about 3 or 4 years ago, so I was happy to see some taiko here.
The next day I was in one of the performances! :D I got to be in one of the pieces done by the modern dance club. It is the only modern dance club here and there are less than 20 of us... but I thought it was a great performance. One guy who graduated last year did a hilarious solo. Most of the pieces we did there are going to be in the performance in a couple weeks also.
After that I had a little time to get some food. I went to the Niji booth and got some pon de queso (Brazilian food). I helped carry a sign around for a bit through the enormous crowds too.
After that we had rehearsal all afternoon, and then went out for a cast party. It was another really fun day, but I was exhausted...and I had 1st period in the morning.